we finally went to see
girl with a pearl earring
last night, and i must say it was beautiful! like stepping into a 17th century dutch painting in every scene. i will be shocked if it doesn't win an oscar for art direction. if you're near winter park, go see it this week at the enzian theater...
Happy Valentine's Day!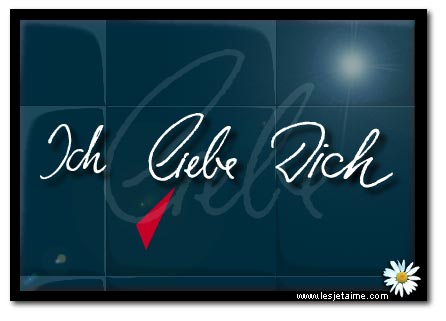 ok, so it may be a day early, but this is a wonderful site for saying 'i love you' throughout the world...
les mur des je t'aime
i never thought this day would come...i'm driving a mini-van! ok, so it's only for 24 hours while i get my car fixed (a little
oops
with the radiator while they were trying to flush my transmission), and it was the only car that the rental place had available. i can't really complain, since i'm not being charged for it, but i really don't like driving it. i feel discriminated against on the road. truly, people have much less patience for a minivan than for my little saturn, and zoom around it in a hostile manner, even though i'm going no slower than usual. it's very interesting. and it has convinced me never ever
ever
to get one -- no wonder so many families opt for suv's instead.
*sniff*
i miss my baby...